Singer-songwriter Jacob Summers debuted the first music that would personify his project Avid Dancer almost seven years ago. Over two albums (2015's "First Bath" and last year's "Sharaya") and the EPs and singles he has released since, he has mostly mined the vein of classic guitar-pop, '60s and '70s style. A lover of love songs, he keeps things emotionally direct and spectacularly simple. – Buzzbands.la
His latest single "Landslide" is a collaboration with Chris Chu of POP Etc. Summers is gearing up to release a new full length album in 2020.
Avid Dancer, the stage name for musician and songwriter Jacob Dillan Summers, is an artist who creates clever, tuneful pop melodies that are both sunny and openly emotional. Summers was raised in a strict Christian household where secular music was forbidden. In addition, his father worked for NASA, so the family moved frequently when he was a child. Summers developed a real passion for the music he was allowed to hear, and in eighth grade he joined the school band as a drummer. Summers began intensive practice sessions, and developed into a gifted percussionist by high school. After becoming section leader of the high-school band's drumline, Summers competed in and won Drum Corps International events. After spending long enough in college to realize it was a poor fit for him, Summers joined the Marines. He was stationed in Washington D.C., and became part of the Marine Drum & Bugle Corps. (Summers signed up on September 12, 2001, but insists the terrorist attacks on New York and Washington, D.C. had nothing to with it. "It was the day after 9/11," he told a reporter, "but I'd planned on doing it anyway.") After he was discharged from the Marines, Summers moved to Los Angeles and began pursuing a career in music, hoping to make a living as a studio drummer. Summers discovered a steep learning curve as he tried to make his way in the Los Angeles indie music community. He began immersing himself in the sort of music that was forbidden to him as a youngster, and started writing songs. After moving to Alaska (where he worked as a sound engineer for a local TV news show and tried to win the heart of a woman he loved), Summers returned to Los Angeles and began pursuing a musical career in earnest. Summers booked time at local recording studios and began recording his music, handling most of the instruments himself. Adopting the name Avid Dancer, he recorded a set of material that attracted the attention of Grand Jury Records, a division of the noted indie label Fat Possum. Grand Jury released Avid Dancer's debut single, "I Want to See You Dance" b/w "Stop Messing with My Heart," in 2014. Avid Dancer's first full-length album, 1st Bath was released in 2015, followed by Sharaya in 2018 – Mark Deming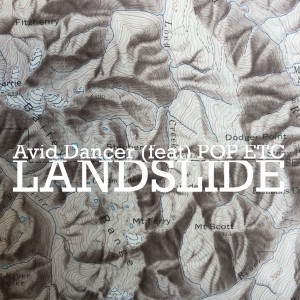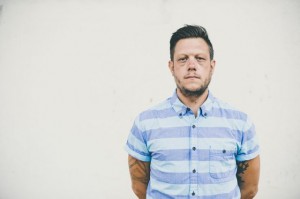 IMAGES: To download, click above.
LINKS:
Bandcamp
Soundcloud
Facebook
Twitter
Instagram