Neu Yeuth is the electronic-pop brainchild of Claire Grayson and Huntington Filson, born from a Craigslist ad in 2015.
Grayson, a now-Seattlelite from Salt Lake City, and Filson, a student of Cornish College of the Arts, have since fused their creative minds together and hit the ground running, with performances all over the city, and recently at the first-ever Upstream Music Festival, set in the heart of Seattle.
The duo is known for their electrifying live performances, with self-made beats, liquefying vocals that melt together, and a shared passion that radiates from where they stand. They pull inspiration from the dead of night, writing in their studio that is illuminated by just a neon glow. Their comprehensive lyrics reveal the truths within reminiscing about the carefree nights in your adolescent years to uncovering the darkness of our future that we have yet to discover, and everything in between.
Floating on a bed of light synths and melodies, the duo provides an illuminating sound that brings the lucid dreams of youth to life.
With influences such as Grimes, Purity Ring, and CHVRCHES, this summer, Neu Yeuth will carry the digital sounds from across the sea to the Pacific Northwest with their debut self-titled EP, out July 14th on Freakout Records.
"Grayson's indie-folk vocals paired with Filson's synth-pop melodies create an emotional yet relaxing atmosphere you can't help but move your feet to. If you're a fan of Sylvan Esso, you might want to give Neu Yeuth a listen." – Dance Music NW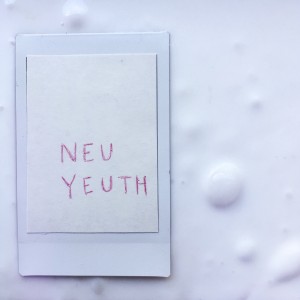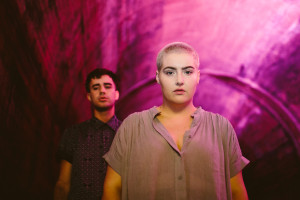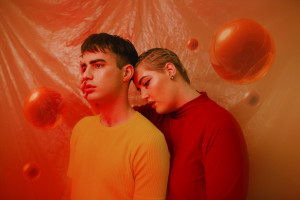 IMAGES: To download, click above. Photo credit to Stephanie Severance (top), Úna Blue (bottom)
LINKS:
Lead Single "Make a Move"
Facebook
Website
Twitter
Instagram
Soundcloud
Freakout Records