Living with depression and anxiety may be ubiquitous, but Anthony And The Mountain's full-length debut is an undeniably unique retaliation in the face of sadness; electrified, unafraid, and alive. The solo endeavor of queer singer-songwriter Anthony Bianco, I Felt Tall and Full of Blood leads the listener through a dark world, riddled with sharp synths, pounding percussion, and soaring vocals. In the end, we emerge scarred, but not without an earned sense of empowerment; it's a feeling we all know too well.
A native of Utica, NY, Bianco has written and recorded three full length albums, as well as music for film, television, and most recently the stage, with their original Baltimore based production, "The Consumables". Bianco also writes for and is the lead singer of the Utica, NY based band Draculatron.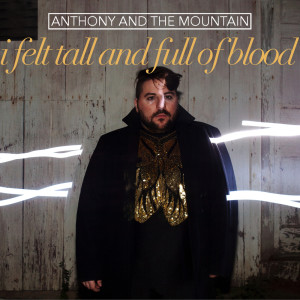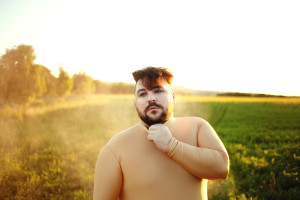 IMAGES: To download images, click above.
LINKS:
Official Website
Facebook
Bandcamp
Instagram
Newlywed Records